Skip to Content
Bathroom Remodeling Contractor in the Bay Area, CA
Spruce up Your Home with an Updated Bathroom
If the bathrooms in your home are a bit outdated, bathroom remodeling is precisely what you need. The bathroom remodeling contractors at DGP Innovations are here to help Bay Area, CA homeowners with bathroom remodeling services. We can give your master or guest bathroom a new look and feel. Our team will work with you to ensure you get the bathroom of your dreams. We perform full-service bathroom design and remodeling services, from bathroom remodeling ideas to construction. Learn more about our expertise, the reasons to have your bathroom updated, the bathroom remodeling process, and more. Get in touch with us today to schedule a consultation.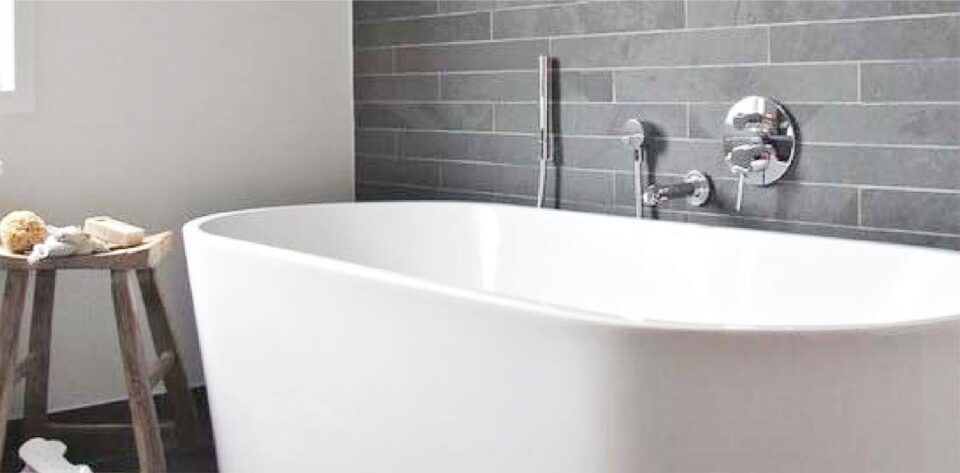 Bathroom Plumbing & Electrical Experts
Bathroom remodels are not quick or easy jobs and should always be completed by qualified experts. Your bathrooms contain fixtures that rely on plumbing and electrical systems. Our local bathroom remodeling contractors specialize in electrical and plumbing systems for restrooms. We ensure that all pipes and wires will be handled safely and correctly. Old fixtures will be safely removed, and new ones will be installed correctly.
Reasons to Remodel Your Restroom
Many Bay Area homeowners choose to remodel their homes for a variety of reasons. Your bathroom is a great place to start because it can make a big difference. The bathroom is a place to relax and prepare for the day, so enjoying your time more can change your outlook. Check out some of the benefits of remodeling your bathroom:
Adding Value – Remodeling your bathroom will help you enjoy your home more now and get a higher price when it comes time to sell. Bathroom remodels often have an excellent return on investment. You can enjoy your updated restroom now, and future homeowners will pay more to have it as well.
Upgrading Safety – Older homes often have bathrooms with unsafe features. This is not an ideal situation if children, older Americans, or other people who are vulnerable to slipping and falling live in your house. Some bathrooms also contain older electrical sockets that are electrocution hazards if exposed to water. Upgrading critical areas of your bathroom will make it safer for all who use it.
Increasing Energy Efficiency – Older appliances may be costing you too much money. Modern appliances have features designed to save homeowners money on electricity costs. For example, older toilets use several gallons of water for every flush, with newer versions using less than one liter. The same concept is true with showers, and homeowners can save money using LED lighting.
Our Bathroom Remodeling Process
With our years of experience, our bathroom remodeling team has the remodeling process down to a science. But that doesn't mean every bathroom we remodel is not customized to fit your needs, preferences, and budget. Learn more about our bathroom remodeling process:
Design Consultation – Our remodeling experts will meet with you to discuss your bathroom remodeling ideas and offer some of ours. We will work with your budget and ensure you get everything you want from your bathroom remodel. We won't start any work until you are on the same page and have received an estimate. During the planning stages, our team will draw up plans and walk you through each concept.
Construction Phase – After everything is agreed upon, we can begin the construction process. We deliver high-quality results and communicate with you throughout the process. Our team will manage every aspect of the remodeling process so it stays within your budgeting parameters, and you're aware of our timeline. Every job is unique, but we'll let you know where things stand at any point in time.
Final Walkthrough – The last step of your bathroom renovation project is our team taking you through your updated space to show you how everything turned out. We will address any questions or concerns you have. If you're completely thrilled with your new bathroom, the remodeling process is finished. Feel free to contact us with any future questions you might have.
DGP Innovations Does It All and Does It Well