Skip to Content
Basement Finishing Contractor in the Bay Area, CA
Trusted Finish Basement Remodelers
Your basement could be one of the most entertaining rooms in your home, but many homeowners aren't taking full advantage of that space. DGP Innovations professional basement remodel services in the Bay Area, CA. A finished basement from our basement remodelers can provide a space to entertain, add another bedroom to your home, and more. Our team provides a one-stop-shop for basement finishing projects. Learn more about the benefits of waterproofing your basement, why you should consider having your basement finished, and the options you can choose from when it comes to your updated basement. Get in touch with our basement contractor today for even more basement ideas.
The Benefits of Waterproofing Your Basement
An unfinished basement is a waste of space that could be utilized for several purposes. Basement renovation projects are popular for many reasons and provide many benefits to homeowners in the Bay Area. If you aren't sure if having your basement waterproofed is worth it, we invite you to consider the following benefits: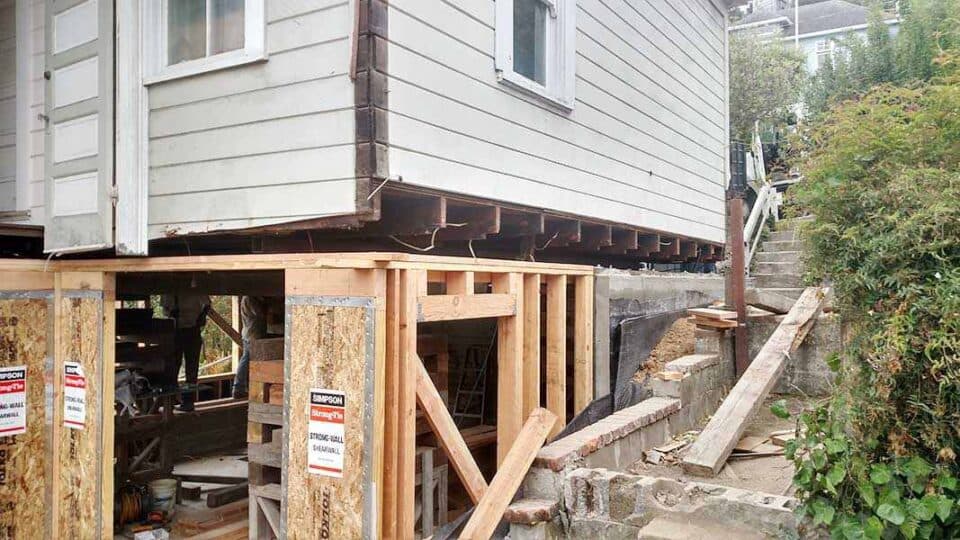 Increased Living Space – Having your basement finished can give you extra living space. You could take advantage of an additional bedroom, an office space, or a home gym. You won't have to worry about mold in your basement so that you can get plenty of rest and relaxation. Waterproofing your basement is a great place to start if you have a remodeling project in mind.
Improved Health – Going to your basement should never be a health or safety concern. An unfinished basement can be dangerous because there may be mold and mildew growing in that unused area of your home. These substances can aggravate those with allergies or asthma.
Peace of Mind – With a finished basement, you won't have to worry about flooding when we get heavy rainstorms in the area. Leaks can appear in basements after storms, but waterproofing your basement can give you peace of mind so that you can rest assured.
Strong Foundation Support – Having your basement waterproofed can strengthen your house's foundation. Extreme weather can wreak havoc on your basement with time, but waterproofing can help it serve as a strong foundation. You also won't have to worry about cleaning up your basement from floods.
Higher Selling Price – Your home is an investment, and waterproofing your basement will make your house more attractive to potential homebuyers when it comes time to sell. Finishing your basement is a smart idea that will have an excellent return on investment in the future.
Why Has Your Basement Finished?
Many basements come unfinished, but you don't have to leave your basement that way. Consider how much it would add to your satisfaction if your home had a play area, extra family room, home office, gym space, or anything else you can think of. Protecting that space from water damage will help you get the most out of your basement. Having your basement finished by the professionals at DGP Innovations can increase your living space, eliminate the growth of mold and mildew, prevent allergy-like symptoms, reduce the threat of water damage, and improve your home value.
Roofing, Remodeling, Basements, & More
The team at DGP Innovations can do it all for your home, whether you want to waterproof your basement, need a new roof, or want a significant home to remodel. We do roof replacements, leak repair, patching, building design and development, general contracting, full landscaping service, new construction, and so much more. Be sure to check out our portfolio to see examples of work we've done for other Bay Area homeowners. Contact us today to get started.
DGP Innovations Does It All and Does It Well