Skip to Content
Professional Kitchen Remodeling Contractors in the Bay Area, CA
Remodel Your Kitchen to Make the Most of Your Space
The kitchen is the heart of many homes, so updating it with a kitchen remodeling project can go a long way. The kitchen remodeling contractors at DGP Innovations want to help you get the most out of your kitchen space. Our team can make your dream kitchen a reality with our kitchen remodeling ideas. We focus on creative and functional designs so you can enjoy your kitchen again. Our team creates custom kitchens based on your needs, preferences, and budget. We can add custom cabinetry, new appliances, beautiful countertops, and so much more. Learn more about how to get your kitchen tailored to your style, ways to update your home's kitchen, our kitchen remodeling process, and more. Get in touch with us today to schedule your consultation.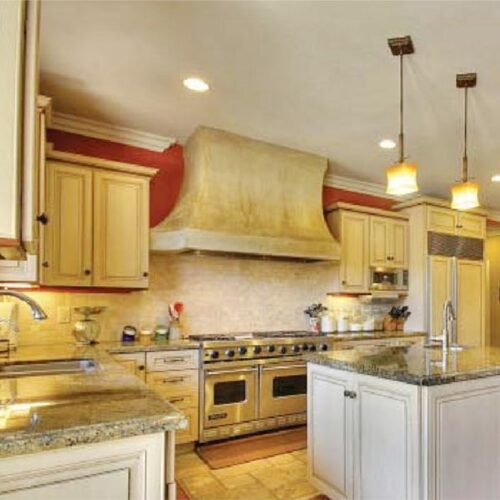 Tailoring Your Kitchen to Your Style
Every homeowner has unique tastes and preferences, especially when it comes to the kitchen. You might cook every night, or you might be best at making use of your microwave and want space to do other things. No matter how you use your kitchen, our kitchen remodeling design experts are here for you. Our team installs the industry's best appliances, cabinetry, and kitchen countertops. We work with your available square footage to help you get the kitchen of your dreams, whether that be a unique style or a more traditional look and feel. We also install new backsplashes, fixtures, ranges, and more. Our remodeled kitchens add style and value to any home. If you need help coming up with ideas, we have you covered. Our design experts can ensure you get a kitchen that matches your aesthetic preferences, practical needs, and remodeling budget.
Multiple Ways to Update Your Kitchen
Every kitchen remodel is unique based on what you desire. We offer comprehensive kitchen remodeling services, from design to construction. Learn more about some of the many ways the team at DGP Innovations can update your home's kitchen: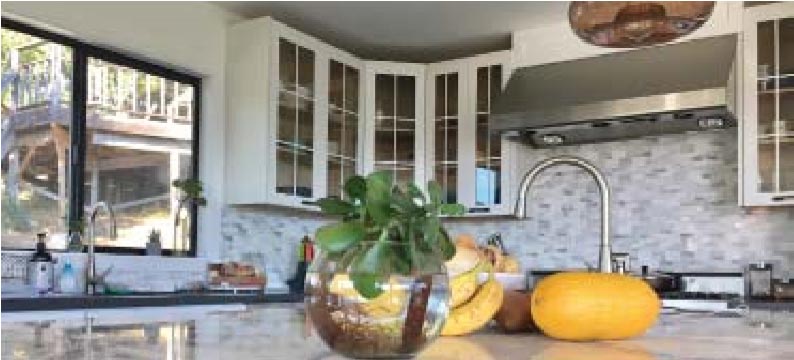 Cabinets – Our local business can build custom cabinets to meet your needs and specifications. Choose from different styles and finishes. We can walk you through our process and help you choose the perfect cabinets for your kitchen.
Countertops – We install kitchen countertops from the top manufacturers in the industry. You'll get the highest quality materials, so your kitchen countertops are beautiful and practical.
Appliances – Our team works with all major kitchen appliance manufacturers so you can get the brands you love. Every homeowner has unique preferences related to style and functionality. You'll love your new range, dishwasher, and more.
The Kitchen Remodeling Process
There's more to kitchen remodeling than you might think. While every kitchen remodels is unique, we have the process down to a science. We'll start with tearing out and demolishing your existing kitchen. Next, we perform rough-in work, including framing and plumbing. Our team will perform a professional inspection before finishing the walls of your kitchen. After the drywall process, we will install any new doors or windows you selected. After that, it's time for the cabinets and plumbing fixtures to be installed. We will then bring in your new appliances and install new flooring if applicable. We will keep you updated on the timeline for your project and answer any questions you might have along the way
We Do More Than Just Kitchens
Our remodeling experts can do it all when it comes to your kitchen, but it doesn't have to stop there. We also specialize in basements, roofing, landscaping, and a whole lot more. We're proud to be the Bay Area's trusted local business for home remodeling services. Contact us today to schedule a consultation.
DGP Innovations Does It All and Does It Well